Alfred Watson grew up in the shadows of the Pittsburgh steel mills lining the Ohio river and was fascinated with their power and size. Later, as a steel plant safety inspector, he would fill his portfolio with images of the steel giants along with the railroads that transported their finished steel products to the world.
When a job transfer took him to Buffalo in 1946, he focused his lens on that city's waterfront industry including the huge boats that docked along the shore filling their holds with products for the nation.
PITTSBURGH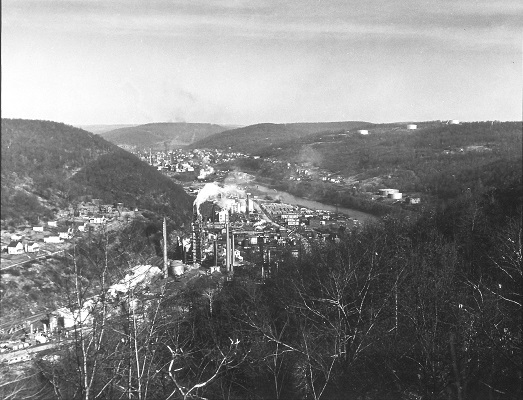 This photograph of steel mills lining the Ohio river was taken from the West End Overlook in the late 1930s. The was Image named after a 1942 novel of the same name which took place in Pittsburgh.
A workmen walks slowly away from his job site after a long day of hard labor. Although the image was taken in the Pittsburgh area, the exact date and precise location is unknown.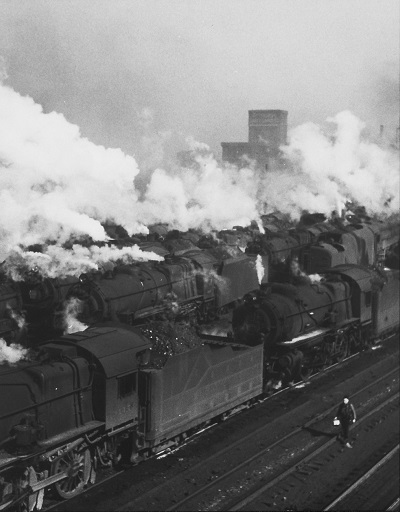 A brakeman carries his lunch pail as he walks along the tracks toward the railroad depot. Steam from the resting rail cars obscuring the skyscrapers in the distance. Taken during the early 1940s.
Although the sun is high in the sky, it is barely visible in this image of this downtown Pittsburgh rail yard in the early 1940s.
BUFFALO
Under the watchful of its captain, the tugboat Maryland tows the 1907 bulk carrier J.F Schoellkopf Jr., thru a narrow channel in Buffalo harbor.
The black-hulled Champlain docked on the right waits for unloading. Image was published in the 1949 Photography Society of America's annual.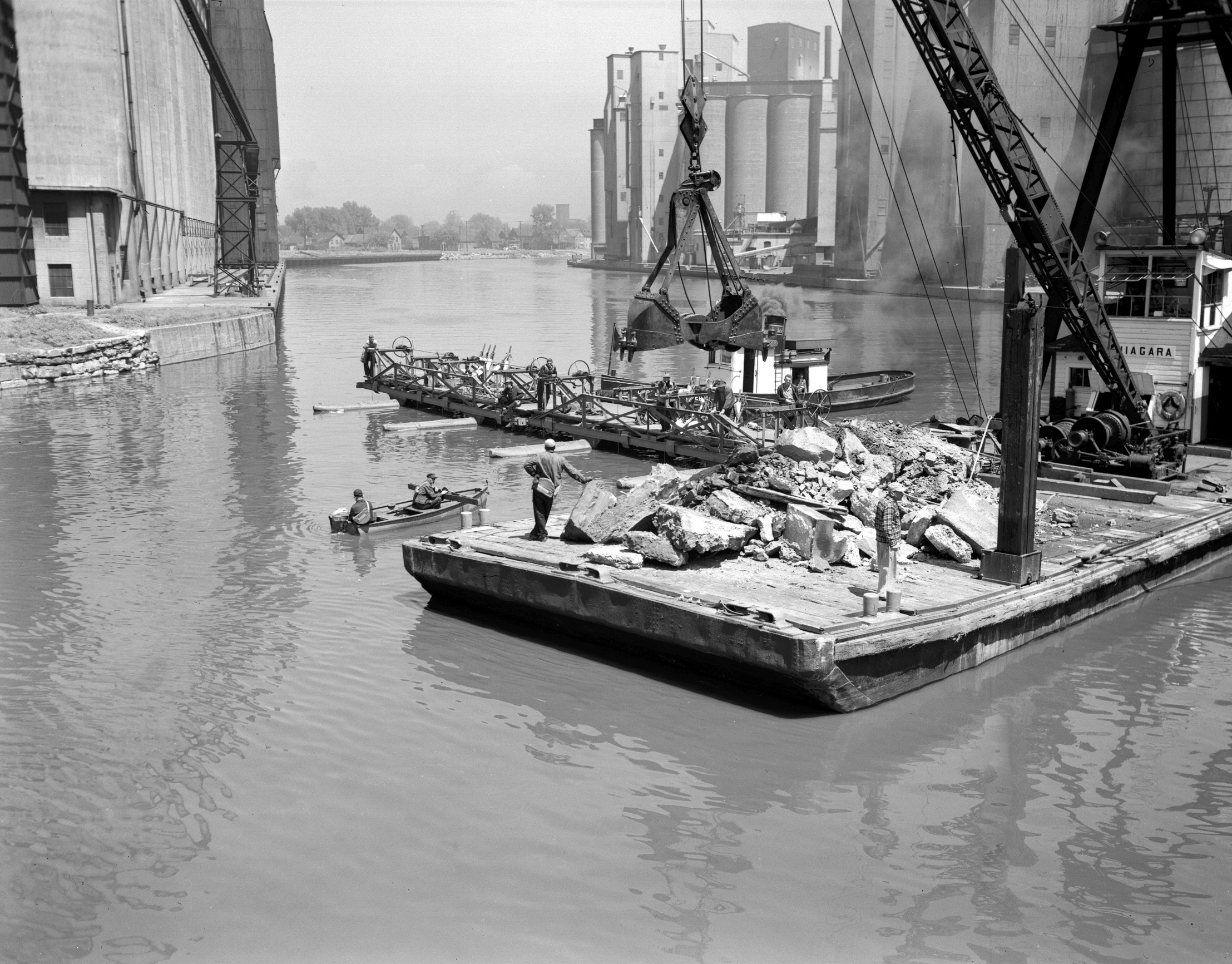 Under a supervisor's watchful eye, workers dredge an area that will provide safe harbor for the huge ships that dock there. Image from the late1940s.
Looking like a steel monster, a series of huge pipes bend over an industry facility while a small plane flies overhead. A late 1940s image.