Alfred Watson was kept on the home front during World War II due to the critical nature of his civilian job inspecting factories producing fuel for the Allies.
Determined to serve in some way, he took pictures for the government of the Red Cross Visiting Nurse Corps as well as a variety of civilian activities such as community bond drives.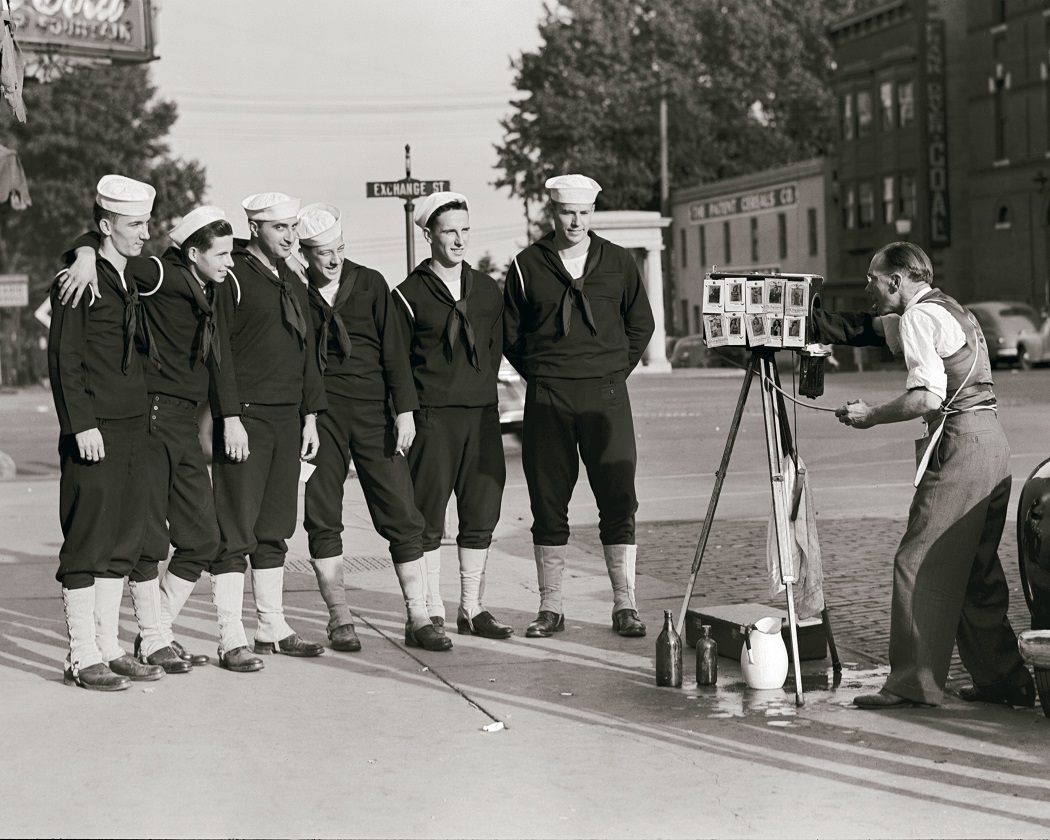 A photographer photographs six Navy men dressed in their Navy blues in the mid-1940s. The exact location is not known although the name Exchange Street is clearly visible on the street sign.
While customers complete a transaction inside, the sign on a bank window urges passersby to "Buy Bonds and Fight By His Side." Photo was taken during the mid-1940s in Franklin, PA.
An American Red Cross nurse bathes a newborn in Venango County, P.A. Over 200,000 nurses volunteered for service during World War II.
An elderly man is tended to by a Red Cross nurse in Venango County, Pennsylvania during the mid-1940s. The exact location is not known.