Alfred Watson was born in Pittsburgh and lived just 3 miles north of the city from the age of eight until his marriage in 1938 and a job transfer to Franklin, Pennsylvania in 1941. Yet Watson returned to Pittsburgh as often as possible, never forgetting the city he grew up in and loved.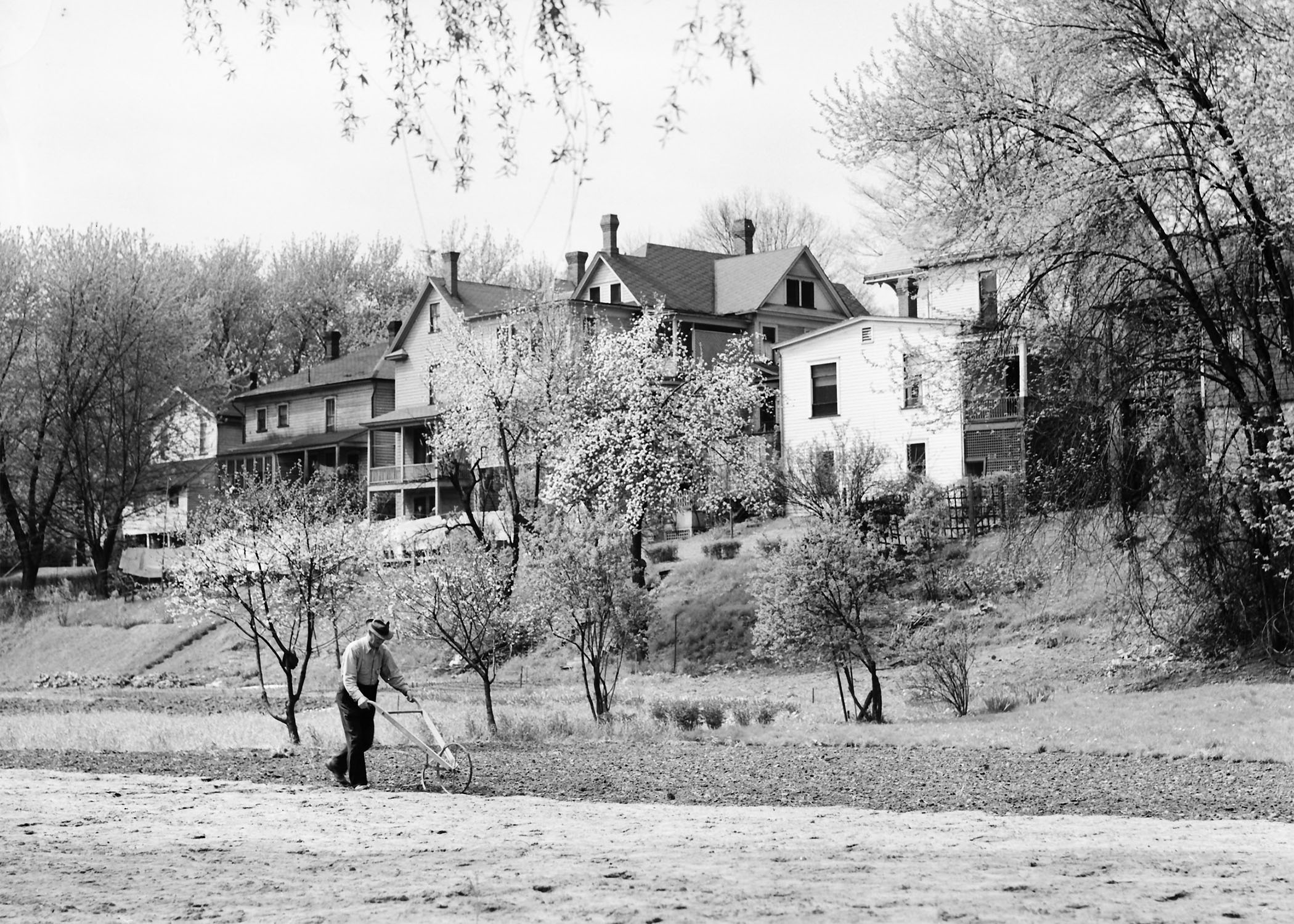 A man prepares the garden behind his home for planting with his trusty wheel hoe. Image is from the early 1940s, exact Pittsburgh location unknown.
The artist's wife was born in a house at the top of the stairs on the right. Image was taken in 1943in the Squirrel Hill neighborhood of Pittsburgh.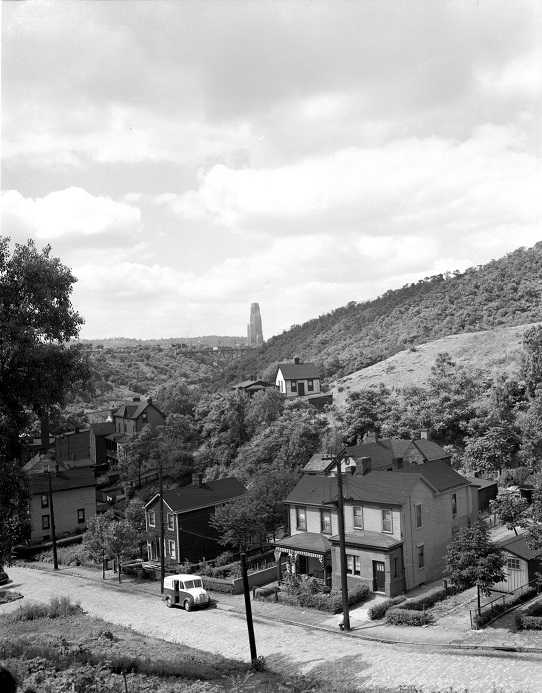 A milk truck makes a home delivery in the hills above Pittsburgh during the 1940s, the Cathedral of Learning visible in the distance. The exact location of this photograph is unknown.
The storefront and white van of the Brass Rail Restaurant was taken during the early 1940s. Started during the Great Depression, the Brass Rail was known for its steak sandwich. It closed in 2010.